Mission
We are an inclusive group of people and organizations working to make cycling in Winnipeg a safe, enjoyable, accessible and convenient transportation choice year round.
Vision
We envision a city where every road is safe for cycling, all bike paths are connected, and riding a bike is commonplace and always fun.
Bike Winnipeg was incorporated as a non-profit organization in February 2007 under the name Bike to the Future. In April 2013, we voted to change our name to Bike Winnipeg.
History
After the intense focus on cycling in Winnipeg throughout the summer of 2006, a group of cyclists organized a forum entitled Bike to the Future, which was held at the University of Winnipeg on September 20th, 2006. Over 100 cyclists came together to discuss their vision for cycling in Winnipeg and to share their ideas about what is needed to make cycling better and safer in our city.
Board and Members
The Bike Winnipeg board is selected by election at the Annual General Meeting held in the spring each year.
Current Board of Directors
Co-Chair: Clayton Rudy
clayton@bikewinnipeg.ca
Clayton Rudy, B.A.Sc., P.Eng., VMA, PTOE, RSP2, works as a transportation engineer specializing in transportation planning, design, and safety, and in this capacity also volunteers on several technical committees of the Transportation Association of Canada which is responsible for publishing national guidelines for cycling infrastructure.
Clayton was an active volunteer with Engineers Without Borders and with Cycle Toronto before moving to Winnipeg where he has volunteered on Bike Winnipeg's board and for other community organizations since 2018.
He has lived and commuter-cycled year-round in Saskatoon, Edmonton, Toronto, and now Winnipeg. In his spare time, Clayton is a hobby musician, bike camper, and rec-league softball player.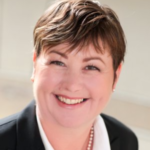 Treasurer: Misty Bromley
misty@bikewinnipeg.ca
Misty Bromley, CPA, CGA, has worked in not-for-profit organizations, agriculture, retail real-estate, and investment fund management but has spent the last 13 years in manufacturing.
Misty moved to Winnipeg in 1997 to work for the Pan American Games and didn't plan to stay, but here she is.
She joined Bike Winnipeg's board in 2017 and quickly began serving the Board as Secretary and then as Treasurer. Misty is a commuter and recreational bike rider nearly all year. She's interested in making cycling as safe and accessible as possible.
In her spare time, she is a prolific knitter, enthusiastic-but-somewhat inept gardener and devoted aunt to seven nieces and nephews. She has official Silly and Fun Aunt status.
Director: Matt Carvell
matt@bikewinnipeg.ca
Matthew Carvell, Double Honours B.A., J.D, joined the board in 2020. Matthew is an avid cyclist that regularly commutes to work on his bicycle. Matthew has spent many years at the University of Manitoba both as a student and as an employee. Matthew currently works in Student Support at the University of Manitoba. Matthew is passionate about improving cycling for all Winnipeggers. Outside of cycling, Matthew is a passionate baker.
Director: Brittany Curtis
brit@bikewinnipeg.ca

Brittany Curtis (she/her), MCP, joined the Bike Winnipeg board in 2017, and became the chair of the Outreach Committee in 2018. She works full-time as a research coordinator with the Children's Hospital Research Institute of Manitoba, and part-time as a server. She believes the health and well-being of communities is tied, in part, to accessible and varied transportation options, and hopes to encourage more Winnipeggers to understand the same.
Director: Julia Schroeder
julia@bikewinnipeg.ca
Julia Schroeder (she/her), B.A., B.Ed., joined Bike Winnipeg's board in 2019. She works full-time as a grade one teacher in Winnipeg, and is a passionate advocate for cycling, particularly as a means of year-round transportation. Julia has been volunteering with Bike Winnipeg since 2016, both as a ride marshal and with Bike Valet, and joined the outreach committee fall 2018. She brings her teaching, coaching, and volunteer skills to the board of directors. Outside of cycling and education, she is an avid environmentalist, gardener, hiker, and lifelong learner, who loves spending time with family and friends.
Director: Mercy Shwaykosky
Mercy Shwaykosky is an English Literature major at the University of Manitoba (U of M). Mercy has been an active member of many student organizations and currently serves as the President of the English, Film, and Theatre Students' Association, the Vice Stick of the St. John's College Student Association, and as an editor and social media coordinator for the Arts Tribune. In her spare time, Mercy is an active person who enjoys running, hiking, biking, and all back-country activities. She is also a caring mother of a fluffy labradoodle who ardently enjoys playing fetch. You can catch her riding about town on a turquoise cruiser with her dog in tow.
Director: Neiva Desrochers
neiva@bikewinnipeg.ca
Neiva is a University of Manitoba student working towards completing her Bachelor of Commerce, focusing on accounting. Whether she's exploring the city on her cruiser bike or watching the Tour de France, cycling is a treasured part of her life. She inherited her love of cycling from her active and outdoorsy family, experiencing first-hand the physical, psychological, and societal benefits of cycling. Neiva is passionate about promoting these benefits to Winnipeggers. She has a keen interest in smart transportation solutions from around the world that could be extended to Winnipeg to help both people and the planet. Apart from cycling, Neiva loves baking, camping, trying new sports (currently: squash), and most of all her part-time job as a gymnastics coach.
Director: Riley Sierhuis
riley@bikewinnipeg.ca
Riley is a student in the Faculty of Science at the University of Manitoba who loves biking and wants to make it a more effective and accessible means of transportation around Winnipeg. Currently he works with a microbiology research lab at the University. He is also involved with St. Paul's College Student Council at the University of Manitoba and with Main Street Project as a volunteer. He is an enthusiastic promoter of biking in Winnipeg especially among the younger generation, which he believes will generate a more vibrant, healthy, and proud community.
Director: Mohit Kumar Singh
mohit@bikewinnipeg.ca
Mohit's background is in information technology. He currently volunteers for MGS and works as a network technician. He is proficient in website development currently enrolled with ComIT. He also has experience in customer service.
Director: Jackson Cameron
jackson@bikewinnipeg.ca
Jackson Cameron is a recent addition to the Bike Winnipeg board but is very excited to get involved. Like many started early in life riding bikes however in the last few years has rediscovered the joy of cycling/commuting. With a BBA from University of Winnipeg and a background in Logistics he really values the alternative routes Winnipeg can offer. While on the board he continues to be involved with the University of Winnipeg Community Bike Lab where he gets to connect with fellow riders and help others within Winnipeg get back to the road.
Executive Director: Mark Cohoe
executivedirector@bikewinnipeg.ca
As Executive Director of Bike Winnipeg, my focus over the last 6 years has been the development of Winnipeg's growing bike network and evolving bike culture. My position with Bike Winnipeg has allowed me to meet and chat with people from all parts of the city as they attempt to navigate the city by bike, and to experience the barriers to cycling that keep so many people off of their bikes. I've also had the pleasure of leading groups of people across the city on bike to explore our city's unique landscape, history, art and architecture. These experiences have inspired my firm belief that Winnipeg has the potential to be one of the world's great cycling cities, where every road is safe for cycling, all bike paths are connected, and riding a bike is normal and always fun!
204-894-6540
Bike Winnipeg By-Laws
Bike Winnipeg By-Laws (as amended April 25, 2019)