School Streets Volunteer Opportunity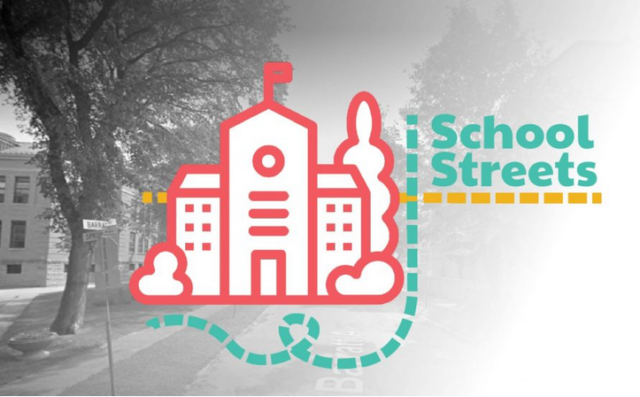 Our friends at the Green Actin Centre have an exciting new project that they are piloting at Isaac Brock School in Winnipeg, and we are hoping to recruit a few volunteers to help them evaluate the project.
We are looking for a number of volunteers who would be willing to conduct one hour traffic counts in the area around Isaac Brock School (see catchment area map below). We are hoping to conduct counts Tuesday, September 15th until Thursday, September 17th, and potentially earlier as well. Counts will either run from 8am – 9am and from 3pm – 4pm. To volunteer for a count (or counts), please contact Jeremy Hull (jeremy@bikewinnipeg.ca).
School streets support children's health and safety by proactively addressing road safety issues, increasing daily physical activity for kids, and encouraging healthy independence. In addition, the street closures reduce traffic congestion, air pollution, and noise pollution. The result is a safer, healthier and more enjoyable environment for everyone in the school community.
---
---