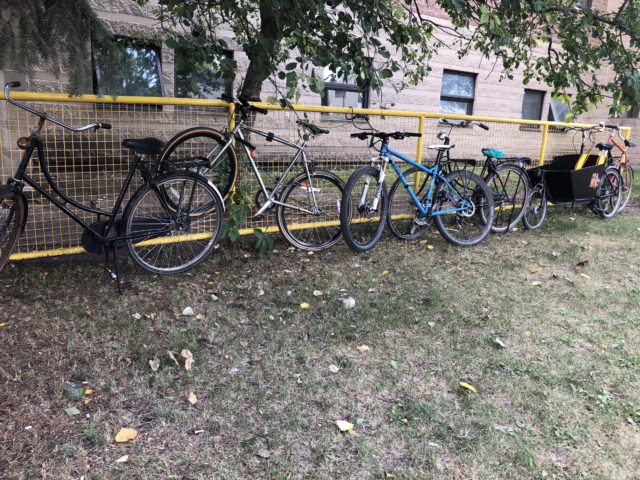 The quest for changing the residential default speed limit to 30 km/h has been in the works for a long time, Love 30 on 30 is an event on the 30th of every month to celebrate what that change could look like in the community.
Jenny Sawatzky a team member of Winnipeg Trails Association says there's a big difference between 30 km/h and 50km/h, "When it comes to people being hit, 50km/h it's almost a 100% chance you would die so if we lower to 30km/h, it makes the driver more aware and the people on the street would have more reaction time."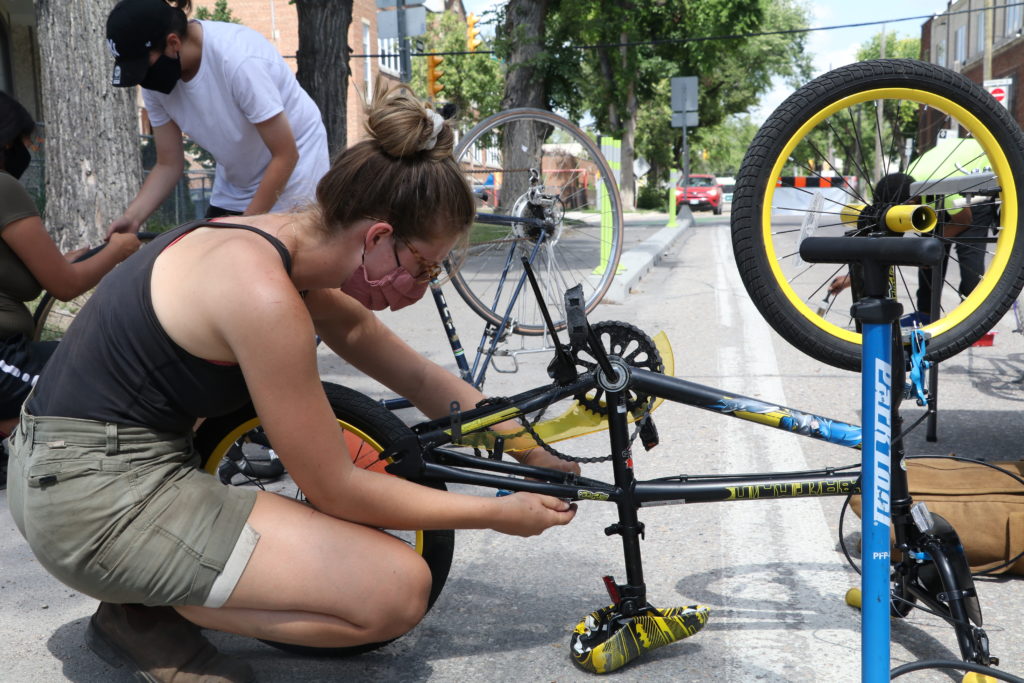 On July 30th, Ellen street was closed down for crafts, dancing, street hockey, bike repairs and bike safety education. The difference in changing the speed for the IRCOM community (Immigrant and Refugee Comunity Organization of Manitoba) is crucial says Emmuanel Allieu, the Youth and Family Support Worker at IRCOM. "Most of these folks come from communities where they spend most of their time outside and spend lots of time in the streets, whether its buying food or spending time with neighbours, so when they come here it's very different and they can't do that anymore. With slower speeds maybe they can be more encouraged to spend time outdoors."
In addition to spending more time outside as a community it also gives them more opportunity to bike, "Biking means accessibility because they can be more mobile but it also means easier access to the resources that people from IRCOM need because it's cheaper to maintain a bike, it means access all around because they can get to places they need to be at and do it at a lower cost." said Allieu.
The campaign is to have the speed change in all residential neighbourhoods but specifically downtown communities said Denae Penner, "Most central neighbourhoods experience more collisions involving a pedestrian than other neighbourhoods, so we know the people who live downtown are more at risk of being hit by a car in their neighbourhood."
As a service to the community, Plain Bicycle Project had free bicycle repairs, "Wherever we go we bring our repair kit and whatever knowledge we have we like to pass that onto the owner of the bike so they can have more knowledge on how to do it themselves in the future", said Sawatzky. Creating a safer biking and walking area is key for this community, "We want everyone to feel safe when they choose to walk or bike, so what we'd like to see on all residential streets is the default speed limit be 30km/h" said Penner.
City Councilor, Vivian Santos said that the Love 30 on 30 campaign is moving in the right direction, "A communication piece has to happen between the city and the province, I don't think we're at a point where we can do a blanket 30km/h residential speed limit, that's something that I was a big proponent in the discussion last year. I think we're moving in a good direction for the city of Winnipeg to be at the forefront of this."
---
---