Happier Henderson Exposition
Saturday afternoon Henderson Highway turned into a one-lane road to show an image of what could be in the Elmwood neighborhood. Michel Durand-Wood, co-chair of the Glen-Elm neighbourhood association says that they're trying to make the road more accessible for everyone, "It's a one day trial to see how we can make it more pleasant for the people on foot, on bike, with a stroller or in a wheelchair."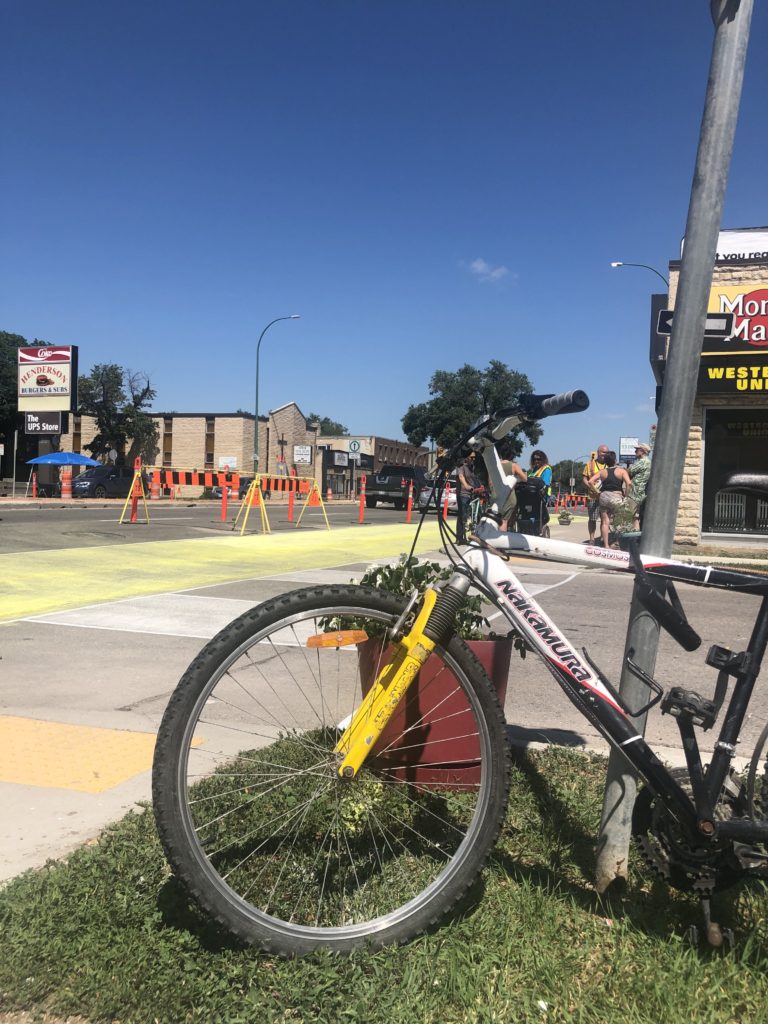 This pop-up exposition is a trial to get a feel for what people in the community have to say, "We're testing things out to see which elements work, which elements could be tweaked, what people like and what they don't like," said Durand-Wood.
Volunteer Janice Stuyck says one of the major additions in the plan is adding another crosswalk to Henderson Highway to make it safer to cross, "Adding a crosswalk would be a wonderful asset to the community because there's a lot of kids that cross here in the morning to go to school and it's really dangerous for them to be walking in between the traffic."
The feedback from the community so far has been very positive said Durand-Wood, "People are saying it's a lot less noisy, the elements we've put in have calmed traffic and just make it a nicer place to be which is our goal."
Jason Schreyer, the City Councilor for the Elmwood and East Kildonan ward is looking ahead to what could be after the exposition, "The next step is to find out what the feedback is, find out what people think about it and introduce the discussion. We also want to find out what's being done in other parts of the city and country and it starts right here in Elmwood, on Henderson Highway."
If you didn't get the chance to check out the event and share your thoughts the survey can be filled out online until August 15th.
---
---