Provencher Protected Bike Lanes Fundraiser & FM Youth Screening
May 22, 2015 @ 19:00

-

22:30
Celebrate National Bike Day with Bike Winnipeg
Join us Friday May 22nd for an early celebration of National Bike Day and learn about our plans to put protected bike lanes on Provencher Boulevard.
Across North America, cities are re-invigorating neighbourhoods with the installation of protected bike lanes that encourage people to get out of their cars and onto their bikes. Streets that were once monopolized by cars and trucks have been reinvented to more equitably share public space between pedestrians, cyclists and motorists. As pedestrians and cyclists return to the street, local businesses thrive and the value of neighbourhood housing rises. It's a story we've seen repeated across the continent.
Bike Winnipeg director Stephane Dorge has a plan to put protected bike lanes on Provencher Boulevard, which he will be presenting on Friday May 22nd at the Cercle Molière'. Come out and  learn about Stephane's plans for Provencher, and of the overwhelming support that his plans have received from the community.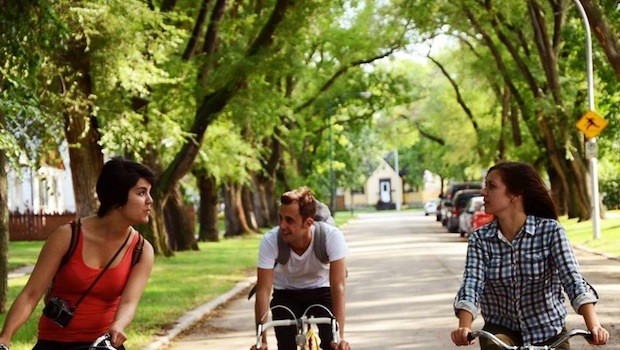 Following Stephane's presentation and discussion, we'll be screening Franco-Manitoban independent filmmaker Stéphane Oystryk's feature film FM Youth. FM YOUTH is about being young and being French in English Canada. Three young friends cruise the streets at night on their bikes, riffing on the stereotyped and claustrophobic culture around them as Franco-Manitobans, the night before two of them leave their tight-knit francophone community in Winnipeg in favour of Montreal.
Your $20 admission includes a one year membership in Bike Winnipeg and helps us continue to advocate for this and other projects and programs to make cycling in St. Boniface and Winnipeg a safe and convenient option year round.
Doors 7pm
View & Discuss Plans for Provencher 7:00-8:15pm
FM Youth Screening: 8:30-9:45pm
Tickets are available at:
Thanks to our Sponsors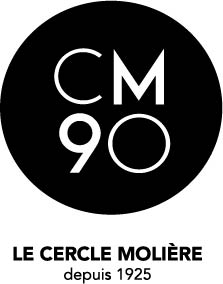 Hosting a cycling related event in Winnipeg? If it fits within our event list posting guidelines, we'd be happy to post it for you. Please email us at eventlistings@bikewinnipeg.ca.